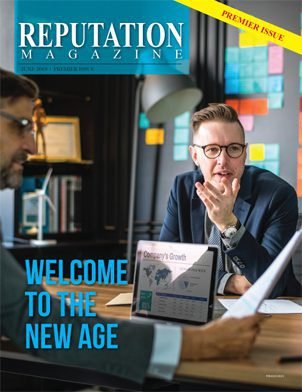 2019 CORPORATE REPUTATION SYMPOSIUM
JUNE 27, 2019 | TORONTO, ON
A SENIOR EXECUTIVE FORUM AT THE ONTARIO BAR ASSOCIATION CONFERENCE CENTRE, 20 TORONTO STREET, TORONTO.
A One-Day Forum Advice, Insights & Data
Topics Covered May Include:
Executive Training | Public Affairs | Marketing Communications | Stakeholder Relations | Investor Communications | Software & AI | Social Responsibility | Advisors, Advice & Agencies | Ethics & Oversights | Governance | Damaged Brand Recovery | Risk & Insurance + Reputation Damage | Employee Issues + Diversity | Customer Service Practices | Legal Preparedness | and more.
Why CEOs Need to Show Up + Speak Up For the Good of Company and Country

Lead Keynote: Cheryl Kim
Canada needs leadership from the business community, yet most of us can't name a single CEO. While Canadians debate carbon taxes, trade agreements, and immigration, our CEOs are overwhelmingly silent, hiding behind trade and business organizations that put out perfunctory press releases. Cheryl started her career as an investing reporter, interviewing CEOs and CFOs about their company performance, mergers, corporate governance, and covering the world of natural gas and power trading. Moved into the world of public relations, advising the C-Suite on how to protect their reputations during crises, raise their personal and company profiles, and preparing them for the inevitable media interview that would happen on the worst day of their career.
Learn more about the full day agenda
DMAC Members use code DM555 to save $200 – a 25% saving!