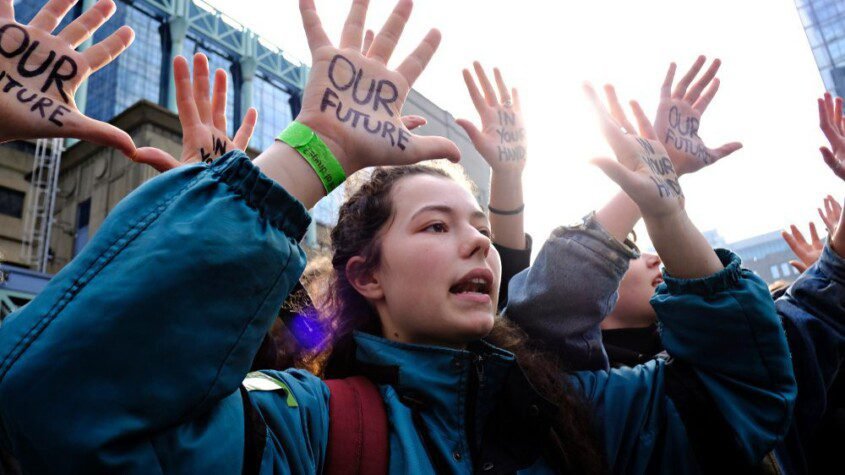 Adland: you have the world's biggest problem on your hands
Advertising helps sell stuff, but selling stuff is an environmental catastrophe. So how on earth can the marketing industry play a part in tackling climate change? By Michaela Jefferson
For any sane person, it doesn't need to be explained in any other terms: the climate is changing at an unnatural rate, and human activity is to blame.
The UN Intergovernmental Panel for Climate Change said holding climate change to the necessary 1.5°C limit will require "rapid, far-reaching and unprecedented changes in all aspects of society" – and that opens up a number of important questions for the advertising industry.
Like it or not, adland has greased the wheel of consumerism and promoted unsustainable consumer habits on behalf of its clients.
And now, according to a new report from C40, urban consumption-based emissions – ranging from food to electronics – need to be cut by at least 50% by 2030 if the IPCC's target is to be met.
Advertising, as a service industry, is just one part of the machine, and every part of the supply chain must take action to reduce levels of greenhouse gas emissions.
But if adland is to play its part, it first needs to understand exactly what that entails.
An open letter published last month by purpose disruptors group The Comms Lab called upon the industry to acknowledge the role it has had in exacerbating the climate crisis, and to use its skills to shift society towards sustainable ways of living.
Far from burying their heads in the sand, the letter was signed by over 50 agency leaders, while tickets to the following Climate Crisis Summit sold out.
The response from the industry so far has been encouraging, says Jonathan Wise, a member of the group.
Yes, serious questions have been raised for advertisers and agencies, with some quite radical solutions discussed during the summit – "but unprecedented change means radical ideas need to be considered".
However, some of these questions pose an existential conundrum for advertising agencies.
What do you do, for example, if one of your clients is a fossil fuel company? Are you responsible as a business for the negative impact your client has on the environment, particularly as you're driving sales? Should you refuse to help advertise services which are directly harmful to the future of our planet?
Then there are those more insidiously harmful clients, whose high environmental cost is less immediately obvious. The fast fashion industry has heavy implications for the future of marine biodiversity, agriculture and textile waste, yet Britons are expected to buy more than 50 million 'throwaway outfits' this summer.
Advertising has shown how effective it can be. Perhaps too effectively.
Speaking more broadly on the subject of taking responsibility, Wise adds: "It's very difficult, I think, for people to consider that part of their job has been producing these negative consequences, and to be willing to consider that they can use their position of power to make the necessary changes."
But he is pleased that the industry is finally at a point where these conversations can take place, and believes that this challenge will present an opportunity for adlanders to step up and find a way to balance the needs of a business with the needs of the planet.
"It's a very difficult conversation, but the consequences of not acting are incredibly dire."
Virtue signalling?…