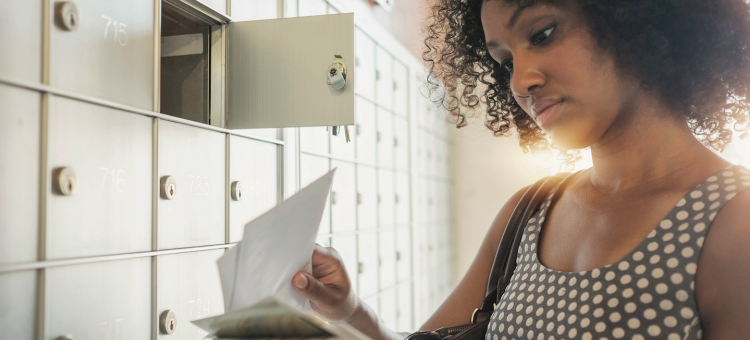 11 Ways to Stretch the Impact of Your Direct Mail Dollars
Direct mail is deceiving. Marketers often write it off as too expensive to create, produce and deliver, compared to digital advertising. But then there's cost vs. value, the latter being a balance of cost and benefit. What marketing benefits do you value to help you reach your business goals?
For example, based on reports from my B2B and B2C clients using both digital and direct mail, successful direct mail produces higher response rates and higher close rates than digital. Direct mail also has a longer shelf life in the hands of recipients, resulting in a longer response tail. And it can produce customers with a higher lifetime value. The only way to know if direct mail will work for you is to test it.
While you're testing, remember small details can make a big difference. I learned this from writing direct mail copy that sold or generated leads for everything from hog sperm, burial insurance and blood-letting chairs to PVC piping, designer sweaters knit in Peru and toilet tune-ups. Here are some details to test.
• Stretch It. Add a peel-off magnet, static-cling decal or other retention device to maximize the length of your direct mail response cycle. Retailers, healthcare providers and event planners understand that while this typically adds cost, it can more than pay for itself in profitable response … for months.
• Go Cross-Channel. Generate more web traffic by showcasing your URL on every piece you mail — letters, order forms, brochures, postcards, shipping boxes, etc. Give a specific reason to visit the site, then make sure you have a way to track traffic.
• Get Informed. USPS Informed Delivery is a 
free-to-consumer notification service that provides residential consumers with a digital preview of their household's daily mail. For marketers (AKA business mailers), it allows you to enhance the impact of a direct mail piece with interactive elements that generate digital response.
• Time It. Check out IP targeting, reverse appending and other tools for timing the direct mail and digital delivery of reinforcing messages to the same recipient. For example, within days of clicking on an Away luggage Facebook ad, I received a postcard from them with a 20 percent discount not found on their website. According to Joel Hornbostel with NextPage, "When IP targeting is paired with direct mail, conversions can significantly increase." It can lift campaign response rates as much as 30 percent, 75 percent, even 200 percent.
This CVS self-mailer included multiple offers based on past buying history, plus the use of personal, non-creepy data that encourages the recipient to save more by signing up for CVS emails. CVS makes the case by showing a savings of $81 this year, while others receiving CVS emails saves $97 — almost 20% more.
• Ramp Up Relevancy (and Response). Whether you call it personalization, customization or variable data printing (VDP), the impact of individualized direct mail is more conversions. Just keep it relevant to the recipient. Not creepy.
• Request Referrals. Referral programs work for both B2B and B2C marketers, because customer-referred prospects convert at a higher rate and lower cost than other prospects. Ask for referrals in letters, as well as on order forms, blow-in response cards, statement stuffers and bounce-back package inserts.
• "Try It, You'll Like It." Direct mail enables you to address head-on one of the biggest buying objections, "I don't believe it!" It allows you to put a free product sample or swatch in your prospect's hands. Over the years, I've seen this tactic successfully used to sell everything from financial newsletters, consumer magazines and Asian skin care products to veterinary syringes, alpaca sweaters, cardboard shelving and faux leather jackets.
• Put a Dot on It. Inexpensive dot-whack stickers allow you to test offers, draw attention to deadlines, drive website traffic, even correct typos already in print. Use them on outer envelopes, letters, order forms, catalog covers, statements, packing slips and shipping boxes.
• Encourage Sharing.