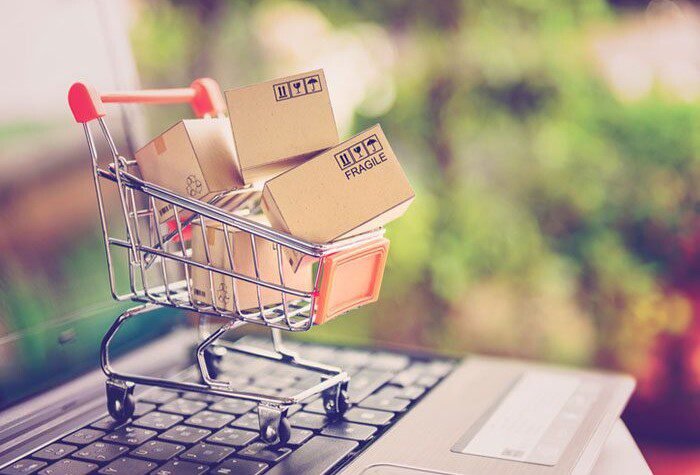 Amazon to capture 47% of all U.S. online sales in 2019
Walmart, which overtook Apple last year to become the third largest U.S. e-tailer, is pulling farther ahead of the tech giant. But it has a long ways to go to catch up with leader Amazon.
Walmart's e-commerce sales will grow nearly 33% this year to $27.81 billion, according to eMarketer, which predicts the discount giant will capture a 4.6% share of the U.S. e-commerce market, putting it third behind Amazon and eBay. A strong holiday season helped fuel e-commerce sales for Walmart, which took advantage of its expansive store footprint to drive click-and-collect purchases, with a reported 131.9 million online visitors.
"Walmart's e-commerce business is riding a wave of momentum from its strong holiday season," said Andrew Lipsman, principal analyst at eMarketer. "Walmart is now exhibiting a digital prowess that it just didn't possess a couple of years ago, thanks to a redesigned website and several direct-to-consumer retailer acquisitions. It has also invested heavily in its distribution infrastructure, which should help Walmart extend its market share gains."
Amazon will retain its dominance of the U.S e-commerce market, commanding 47.0% of sales this year. Its e-commerce business will grow 20.4% to reach $282.52 billion. Amazon now commands more than 5% of the total U.S. retail market, according to eMarketer.
"Even though Amazon's growth rate is slowing as the platform matures, it is still in the double digits," said eMarketer forecasting analyst Cindy Liu. "In fact, Amazon's growth still outpaces that of the e-commerce sector as a whole. Amazon will continue to look into areas of high growth potential, such as grocery and pharma, in addition to focusing on other segments of its business, like advertising and subscription revenues."
Meanwhile, eMarketer is lowering its outlook for Apple's e-commerce business, following a disappointing fourth quarter earnings report. This year, Apple's e-commerce sales will grow just over 15% to reach $22.93 billion. That gives it a 3.8% share of the U.S. e-commerce market, unchanged since 2017.
Here is eMarketer's listing of the top 10 U.S. companies, ranked by retail online sales share, for 2019: