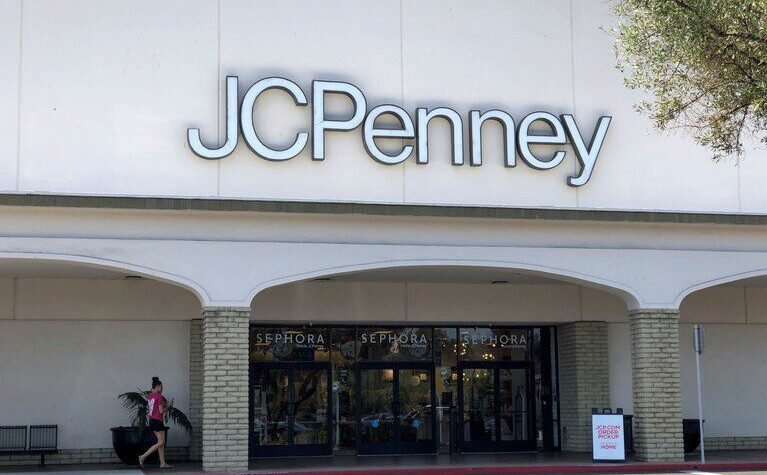 J.C. Penney files for bankruptcy, plans to close some stores
The department store chain is the fourth major U.S. retailer to seek Chapter 11 protection this month.
J.C. Penney became the latest national retailer to seek Chapter 11 bankruptcy protection. The department store chain was struggling even before the coronavirus pandemic. (Mike Blake/Reuters)
By Abha Bhattarai May 15, 2020 at 7:24 p.m. EDT
Department store chain J.C. Penney filed for bankruptcy protection on Friday and said it would permanently close some of its 850 locations, making it the latest major retailer felled by the coronavirus pandemic.
The 118-year-old retailer was struggling long before the public health crisis forced it to temporarily shutter all of its stores and furlough the majority of its 90,000 employees. It has nearly $4 billion in debt and hasn't turned a profit since 2010. Sales have fallen for four straight years as it struggled to win back the longtime loyalists who have gravitated to big-box chains such as Target and Costco to outfit their families.
The filing came the same day Commerce Department data showed the industry's devastating decline. Retail sales fell 16.4 percent in April, by far the steepest drop on record, with sales at clothing stores — down 89 percent from a year ago — taking the biggest hit.
J.C. Penney is the fourth major retailer — and the largest — to file for Chapter 11 protection this month, after J. Crew, Neiman Marcus and Stage Stores. All four have a heavy presence in shopping malls.
In its bankruptcy filing, J.C. Penney said it has both assets and liabilities between $1 billion and $10 billion, and that it owes money to more than 100,000 creditors. The company, which has about $500 million in cash, said it had secured $900 million to fund bankruptcy proceedings. It also said it would close some stores, but did not provide details on which locations or when.
"Until this pandemic struck, we had made significant progress rebuilding our company," Jill Soltau, the company's chief executive, said in a statement. The bankruptcy filing, she said, "is the best path to ensure that JCPenney will build on its over 100-year history to serve our customers for decades to come."
The filing comes days after…