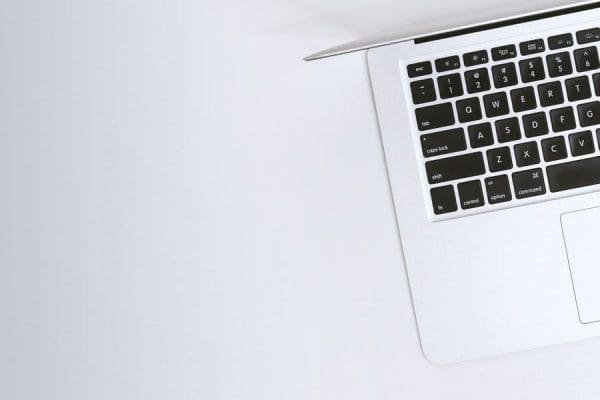 THE 21 BEST CONTENT MARKETING TOOLS IN 2020 (BEST OF THE BEST)
There's a ton of content marketing tools and services out there, vying for your attention (and your wallet).
But which are the best?
Which content marketing tools offer the most bang for your buck and can help you get the job done efficiently and effectively?
In this handy guide, we'll help you answer these questions. You'll find tools to help you at every stage of the content marketing process, from helping you start a blog to content creation to content management (and beyond).
Let's get started.
The 21 Best Content Marketing Tools in 2020
Google Docs
BuzzSumo
HubSpot Blog Ideas Generator
Ahrefs
Evernote
Trello
Grammarly
CoSchedule Headline Analyzer
Pexels
Piktochart
Canva
Loom
Wordable
Convert Pro
Social Warfare
Buffer Publish
MailerLite
ConvertKit
Hunter
BuzzStream
Google Analytics
1. Google Docs
Offering exceptional flexibility and versatility for creating, editing, and (with Google Drive) storing your content, Google Docs is a tool widely used by content marketers big and small.
How Much Does Google Docs Cost?
It's free for personal users.
Google Docs is included in Google's Business G Suite (affiliate link), which is available in three pricing tiers (per user):
Basic: $6/mo
Business: $12/mo
Enterprise: $25/mo
Discounts are available for annual payment.
Standout Features of Google Docs
A web-based word processor, Google Docs lets you create and edit your content seamlessly across devices.
You can simply and quickly format and style text, add links and images, and work together remotely on documents with friends, colleagues, and clients in real-time. All your changes are automatically saved as you type, with access to previous versions through revision history.
Quick Takeaway
This easy-to-use word processor offers "work anywhere" flexibility for creating great content (even offline using the Google Chrome browser), as well as integrated cloud storage in Google Drive and real-time collaboration on documents. Best of all, it's free.Back to Top
2. BuzzSumo
BuzzSumo's powerful research tools allow you to see what readers in your niche are looking for and engaging with, and provide the data on which to develop a winning content marketing strategy.
How Much Does BuzzSumo Cost?
BuzzSumo is available in four pricing tiers, all offered with 7-day free trial:
Pro: $99/mo
Plus: $179/mo
Large: $299/mo
Enterprise: $499+/mo
Discounts are available for annual payment.
Standout Features of BuzzSumo
Search for terms or phrases and quickly identify content that's performing well. Identify the influencers in any topic or industry. Track comments and trends so you can respond rapidly and capture opportunities.
Quick Takeaway
This powerful tool supports every stage of content strategy, from initial research of niche and tribe; getting content ideas and headline inspiration for your posts; and keeping track of the trends and activity of the key players in any niche.Back to Top
3. HubSpot Blog Ideas Generator
If you ever find yourself running short on new content ideas for your editorial calendar, the blog ideas generator from HubSpot has you covered.
How Much Does It Cost?
HubSpot's Blog Ideas Generator is a free tool. You can get 5 blog ideas without an account, but to get more (up to 250) you'll need to sign up.
Standout Features of HubSpot Blog Ideas Generator
You can go broad, entering just one keyword, or get increasingly specific by entering up to 5 nouns in the Generator search field. Ideas are delivered in seconds.
Quick Takeaway
The HubSpot Blog Ideas Generator lets you quickly find new topics for your content calendar. Also worth exploring is AnswerThePublic (free or pro), which provides a slightly different (and more visual) approach to content idea generation, focusing on a question and answer format.Back to Top
4. Ahrefs
Ahrefs delivers 3 powerful SEO research tools in one interface, helping you understand how your competitors are gaining high rankings — and what you need to do to outrank them.
How Much Does Ahrefs Cost?
You can get a 7-day trial for $7. Thereafter, Ahrefs is available in four pricing tiers:
Lite: $99/mo
Standard: $179/mo
Advanced: $399/mo
Agency: $999/mo
You get a discount of 2 months free for annual payment.
Standout Features of Ahrefs
With its various SEO and keyword research tools, Ahrefs allows you to gain a complete SEO profile of your and your competitors' websites. This includes which featured snippets they own, as well as the keywords they rank for (and you don't).
You can see which pages bring the most search engine traffic, which have the most backlinks and social shares, and which websites link to the target site.
Quick Takeaway
See the exact keywords for which your competitors rank in organic search. Analyze the extent and quality of their backlinks. Then use the information to do better.Back to Top
5. Evernote
This feature-rich, multi-device, note-taking app provides a single, searchable container for all your notes, ideas, lists and reminders.
How Much Does Evernote Cost?
Basic plan: Free
Premium plan: $7.99/mo
Business plan: $14.99/mo
Note: Paid plans offer additional features and functionality.
Standout Features of Evernote
With Evernote you can create notes with rich text formatting and to-do lists with checkboxes; clip from the web; add voice memos; and attach PDFs, receipts, files, and documents. You can sort and organize information by date, title, or tag, and the app's powerful search feature even recognizes text in pictures and handwritten notes.
Quick Takeaway
More than simply a note-taking app, Evernote enables you to gather everything you need in one place and know that all your notes, lists, and clips are backed up, organized and accessible.Back to Top
6. Trello…