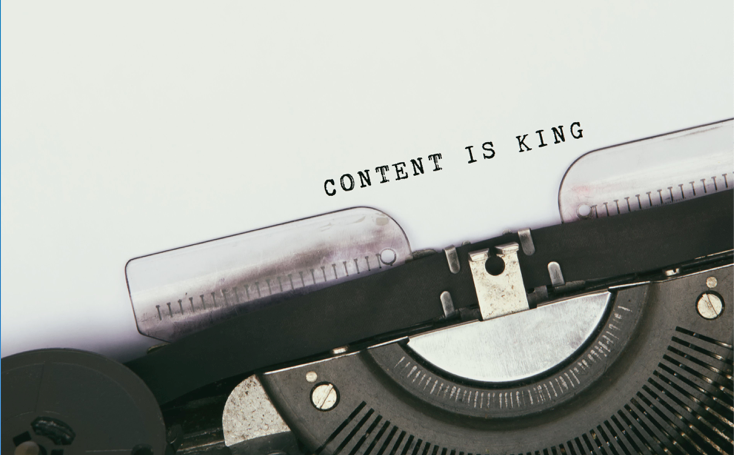 The Ultimate Guide to Content Marketing in 2020
Discover how to create a successful content marketing strategy to help you reach your audience and boost conversions.
It's no secret that traditional forms of marketing, which interrupt audience members, are less effective than they once were for reaching prospects and converting leads into customers. That's why content marketing has become a popular way for businesses to reach and engage their target audience.
By providing audience members with useful content to educate them on your products and services — and show them how those products and services effectively solve their pain points and challenges — you can increase conversions, improve brand awareness, boost revenue, and more.
Sound interesting? Keep reading to learn about the ways your business can implement content marketing tactics and strategies to connect with your audience.
What is content marketing?
Content marketing is the process of planning, creating, distributing, sharing, and publishing content to reach your target audience. As a business, this tactic can help you improve brand awareness, boost sales, connect with your target audience members, and engage prospects and customers.
Why is content marketing important?
Today, outbound marketing strategies (or anything that interrupts your audience members) aren't as effective for reaching audience members and converting leads as they once were. Content marketing has become a popular way for businesses to combat this issue. In addition to expanding your reach, content marketing helps your business:
Educate your leads and prospects about the products and services you offer
Boost conversions
Build relationships between your customers and business
Connect with your audience to show them how your products and services solve their challenges
Create a sense of community around your brand
Now that you understand why your business should invest in content marketing, let's review some examples so you can decide which types of content you want to create.
Content Marketing Examples
Although content marketing is an applicable and useful tactic for almost every company, brainstorming creative and persuasive ways to reach and convert your audience is no simple task. So, how can you succeed at content marketing?
To answer that question, let's take a look at the various types of content marketing, plus some examples of each. This section will give you a better understanding of how you can incorporate content in your business's marketing plans.
Types of Content Marketing
There are many types of content marketing your business may decide to leverage. Below are some of the most popular options.
1. Social Media Content Marketing
With over 3.7 billion global users, it's easy to understand why so many businesses invest in social media content marketing. There are a number of platforms (such as Facebook, Instagram, Pinterest, LinkedIn, and Snapchat) to work with and several ways you can create and share social media content on each of them (such as photos, live and pre-recorded videos, and stories).
All of these platforms and ways to share your content provide you with a plethora of opportunities to connect with your audience.
Featured Resource
Example of Social Media Content Marketing
Lush Cosmetics' Instagram account is…