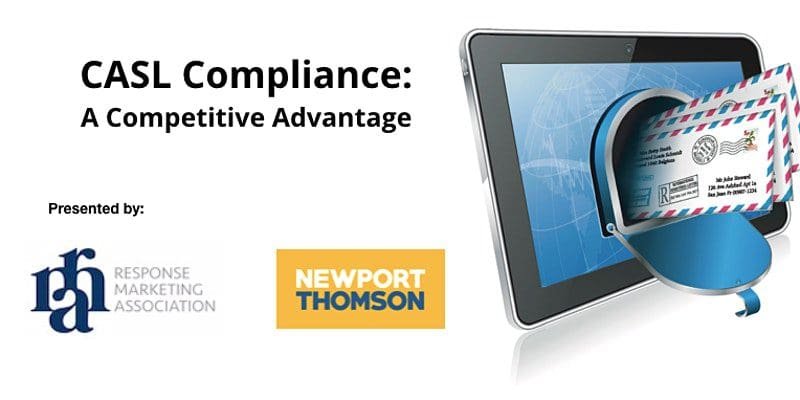 June 30, 2020 – Toronto, Ontario. – 9:00 am – 5:00 pm
Sort out email's role in your marketing mix… Join our one day, hands-on workshop as we explore the benefits of CASL compliance…
About this Event
Join our full day, hands-on workshop as we explore the benefits of CASL compliance and how your brand will experience significant benefits by aligning your practices with the written law. It is not as difficult as you think!
You may believe you are strong in many areas of CASL compliance, but know there are still a few issues left unaddressed
Derek Lackey, CIPM will walk you through the structure of a compliant program and work with you to develop your prospect's and customer's respect and trust regarding electronic communication in Canada.
"Canada had significantly outperformed all other geographic regions with a mean of 38.5 percent and top quartile median unique open rate of 59.8 percent." IBM Watson 2019 Marketing Trends
The course curriculum is based on a comprehensive process to ensure that your organization's email marketing practices are compliant with Canadian laws, as described in Derek Lackey's book – CASL Compliance: A Marketer's Guide to Email Marketing to Canadians. (included)
The 5 Stages of CASL Compliance:
Pre-Assessment – what are your current electronic messaging practices
Design – generate a gap report and design a program to close the gaps
Document – create your Electronic Messaging Policies & Procedures manual
Technology & Track – set up data tracking to track consent and suppression dates
Train – create training materials and run staff training sessions