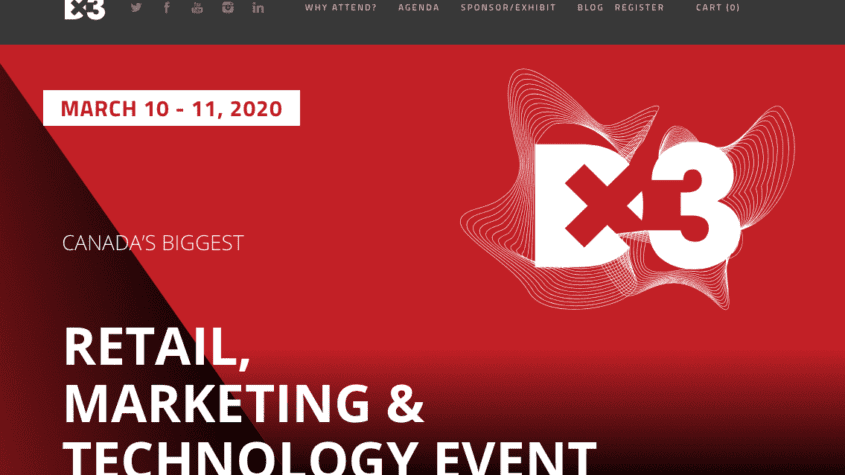 DX3 Canada is back for its 9th year!
Taking place on March 10-11, 2020 in Toronto
DX3 Canada 2020 features:
A large exhibition with the latest in retail innovation and technology
DX3 Talks: workshops with actionable advice to help your business thrive
Retail Conference: expert insights from leaders who shape the retail industry
Marketing & Innovation Conference: discover how top marketers break through the noise and how the latest innovations will transform the industry
Experiential Retail Lab with Passen, a digital measurement platform that finds you clothing that fits, online and in-store
And so much more!
This is a must-attend event for those in the retail, marketing or tech industry who love innovation and want to stay current or even ahead of the trend.