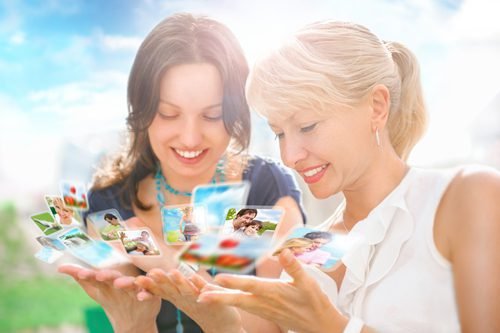 Personalization Is Not a Motivating Factor For People to Share Their Information
While conventional marketing thinking says that customers prefer personalized marketing experiences and are willing to share more personal data to get that, new research shows that they may not. 
In a survey of 1,100 US internet users, the Advertising Research Foundation (ARF) found that 93% of respondents said they would be willing to share their gender with a website, but that dropped marginally to 90% if it meant the data was used to create a personalized ad experience. Approximately 91% said they would share their race or ethnicity, but that dropped to 86% for a personalized experience.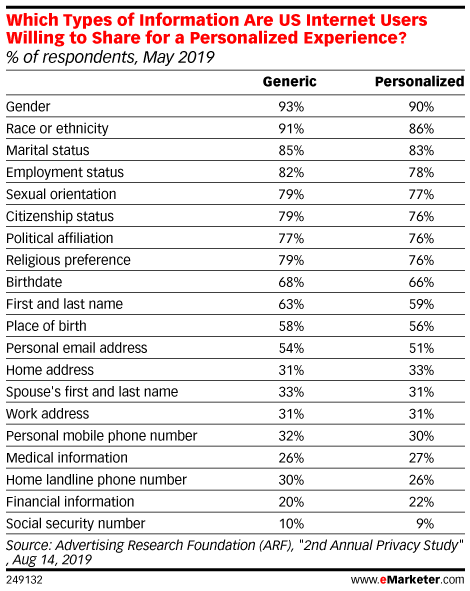 This tracks with our own reporting on personalization and data-driven ad experiences. Principal analyst Nicole Perrin found that while marketers may think customers want personalization, there's growing consumer skepticism over those experiences.
"While a 1-point lift [in engagement or conversions] for a marketer may be a result worth celebrating, it doesn't necessarily mean consumers are perceiving those messages as personalized and highly relevant," she said.
The ARF survey also found…