The Top Social Media News Updates for March 2019
Were you on top of all the latest social media platform updates and news stories in March?
As always, social media is constantly changing, with new ad tools coming in, new features being rolled out and new options to connect with your audience. If you're not paying attention (i.e. subscribed to Social Media Today's newsletter), you can quickly get left behind.
In March, there were fewer social media platform controversies, giving the platforms the chance to focus on new refinements and updates to their systems. This meant that there was a heap of smaller, but relevant, changes and updates announced which could have a significant impact on your marketing strategy
Here's a rundown of the big announcements from each platform over the past month.
Twitter
Twitter introduces new camera features
Last month Twitter announced a significant update to its camera feature in an effort to make sharing pictures, videos and live footage even easier. The update adds a Stories-like presentation style to your Twitter visuals – and here is what you can do with it:
Now, to access the camera, you simply need to swipe left – you no longer have to look for it under a tweet composer button
After you take a picture/photo, you can add a short description, hashtag or location tag
Twitter will recommend hashtags based on big nearby events and other signals
The way the media captured via the new camera is presented on your timeline has also changed – media captured with Twitter camera will have overlayed text at the bottom of the image/video.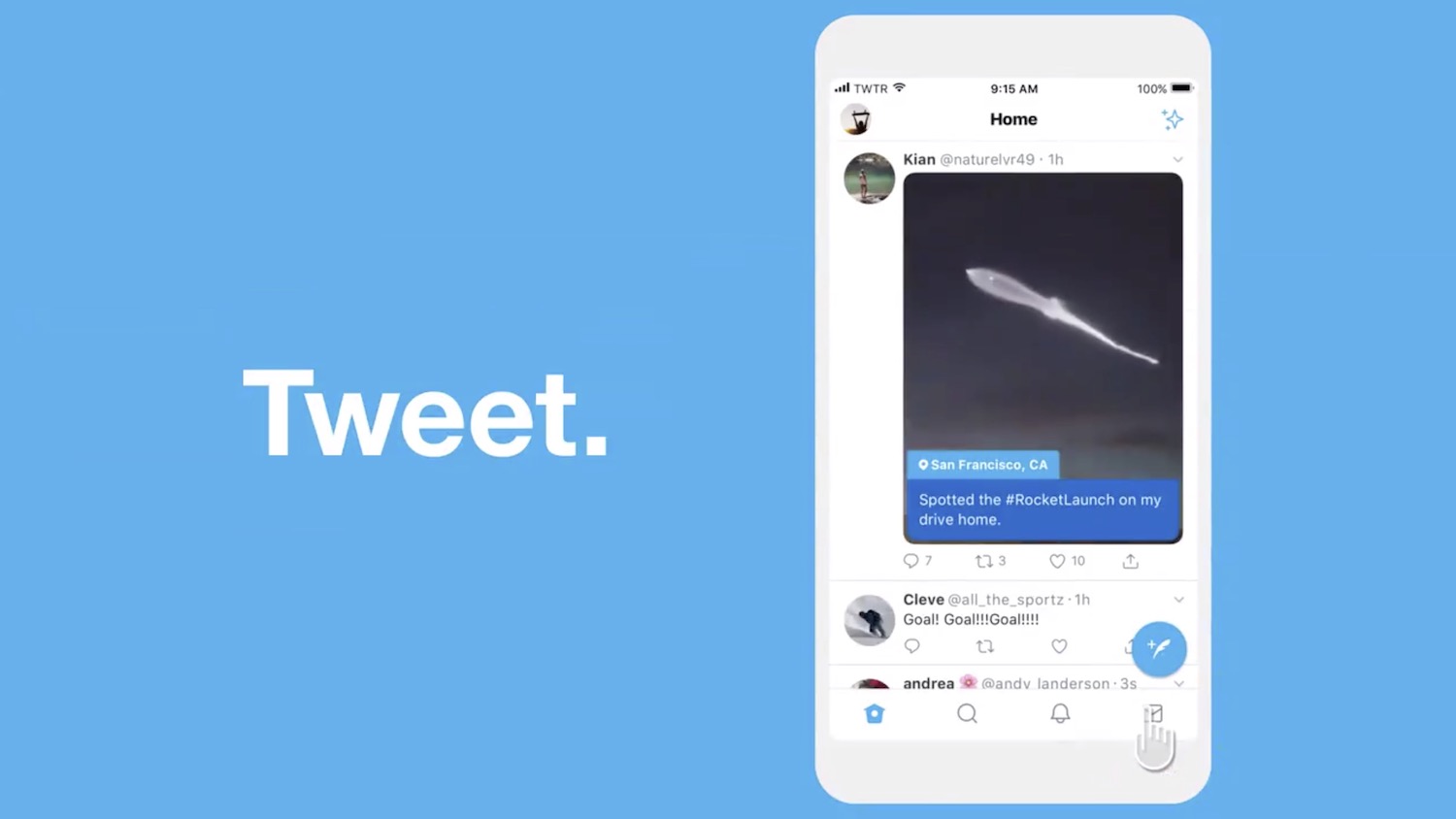 This redesign is clearly aimed at encouraging people to report on things that are happening in real time through pictures and videos.
Twitter confirmed to TechCrunch that it's not giving tweets created with the camera an algorithmic boost, however a Twitter spokesperson did suggest that its combined human and technology curation team may seek to spotlight Twitter Camera tweets in the 'What's Happening' section about live events in the Explore tab.
Twitter is testing 'Subscribe to a conversation' feature