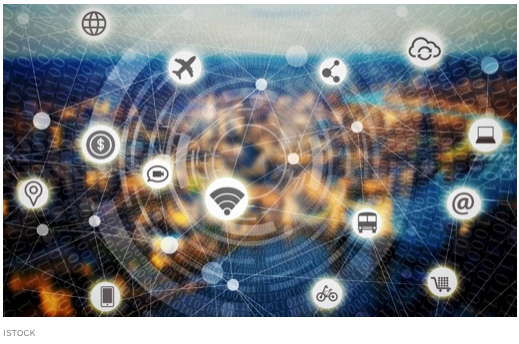 Catching Up On The Latest In IoT Intelligence, 2019
59% of enterprises consider data science and machine learning critical to their business in 2019.
48% of enterprises say Cloud BI is either critical or very important to their operations, which is an all-time high for the survey.
Marketing & Sales and R&D place the highest levels of importance on IoT today.
Manufacturing, Financial Services/Insurance, and Technology enterprises are the most likely to describe IoT technologies as critical to their business.
These and many other fascinating insights are from Dresner Advisory Associates' 2019 Edition of IoT Intelligence® Market Study now in its 5th year of publication. Internet of Things, or IoT, is defined as the network of physical objects, or "things" embedded with electronics, software, sensors, and connectivity to enable objects to collect and exchange data. The study reviews organizations' interest in and demand for applying business intelligence (BI) to IoT data, systems, and processes. R&D and Marketing & Sales departments assign the highest levels of IoT importance, as do larger manufacturing, financial services/insurance, and technology organizations. Please see page 11 of the study for specifics regarding the methodology and respondent demographics.
Key insights from the study include the following:
Today In: Innovation
Manufacturing companies consider IoT technologies the most critical to their operations than any other industry included in the study.Financial Services/Insurance and Technology-based businesses are also most likely to consider IoT critical technology for their current business operations. Advertising and Healthcare assign the least importance to IoT in their operations today.
PROMOTED
UNICEF USA BRANDVOICE | Paid ProgramFighting Ebola With Road Shows And Radio Spots In Burundi The Best Weighted Blanket, Based on Your Sleeping Style Grads of Life BRANDVOICE | Paid ProgramHow Reimagining Retail Jobs Could Solve For Retention Issues.
IoT's importance increases as an enterprises' size increases, reflecting the higher number of digital initiatives, new products, services, and business models under development large-scale organizations can take on. Dresner's research team found that IoT is the most valued in enterprises with more than 1,000 employees. An interesting from the study is how between 4% to 6% of all organizations, small to large, consider IoT critical today.
Enterprises are prioritizing investments in data supply chains and IoT analytics this year.Dresner's research team observes that enterprises are defining IoT as an integrated series of technologies, ranging from sensors at the infrastructure level to data collection, storage systems that together comprise the data supply chain, in addition to investments in IoT analytics. Investments in technologies enabling data supply chains are leading all three categories this year.
Those championing IoT adoption or IoT Advocates have more significant expertise and insight into how best to apply big data, data mining, IoT, and IT analytics to enterprise challenges than the overall sample of respondents. One of the most valuable insights from the study is how critical the role IoT champions or IoT Advocates are to the successful adoption of IoT technologies today. Members of the R&D, Marketing, and Sales teams are leading the advocacy efforts across the majority of enterprises today.
Those championing Business Intelligence (BI) adoption, or BI Drivers, are most often from Operations, Sales, Finance, and Executive Management. The highest levels of differing interest are in the areas of Sales, Strategic Planning, and R&D. Dresner's research team found that the greater the
59% of enterprises consider data science and machine learning critical to their business in 2019. A substantial majority of enterprises continue to prioritize data science and machine learning as "critical" or "very important." Dresner's research team notes that the perceived criticality of data science and machine learning is maintaining an upward trend across the duration of the study.
Enterprises' adoption of data science and machine learning techniques is broadening, as evidenced by nine different features being considered critical and very important in 2019. The scope of data science and machine learning techniques enterprises are experimenting with and adopting into production scenarios is increasing. The most popular among these features support traditional statistical methods, including range of regression models, hierarchical clustering, and textbook statistical functions. These three leading features are, at minimum, important to more than 90% percent of 2019 responding enterprises.
48% of enterprises say Cloud BI is…