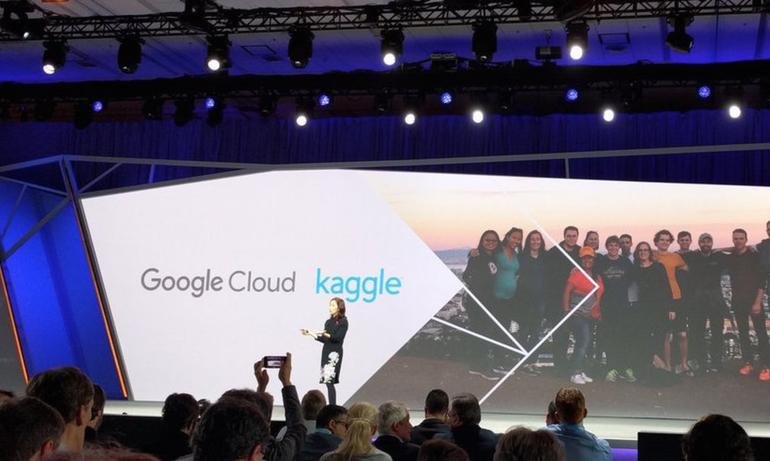 Google confirms acquisition of data science community Kaggle
Kaggle brings a wealth of data and machine learning scientists to the Google fold.

Amid rumours, Google has confirmed the acquisition of Kaggle, a community platform full of data scientists and machine learning enthusiasts.
On Wednesday, Google said in a blog post that Kaggle will be joining Google Cloud, in which the skills of Kaggle's team will be put to use in machine learning training and deployment services, as well as dataset storage and query technologies.
Financial details were not disclosed.
Founded in 2010, Kaggle has been used by over 800,000 data scientists to explore, understand, and contribute to machine learning and data analytics since its inception.
The Kaggle community has worked together to utilize machine learning for everything from essay marking to diagnosing heart failure. Last August, Kaggle launched an open data platform in which scientists have contributed a range of datasets relating to everything from credit card fraud to H-1B Visa petitions and tsunami wave rates.
While some buyouts result in startups and small teams being disbanded, in Kaggle's case, the team will remain together. According to Kaggle CEO Anthony Goldbloom, the platform will remain a distinct brand under the Google Cloud umbrella, and the platform will remain open to "data scientists, companies, techniques and technologies."
In addition,…