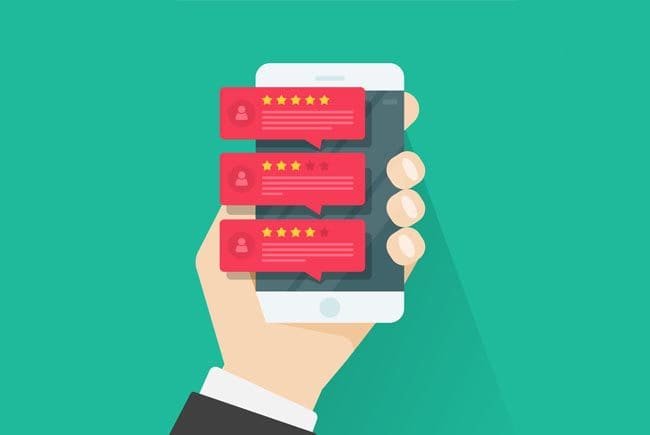 How to prepare for a world where consumer reviews trump advertising
Helen McRae of Mediatel talks about review marketing
For marketers looking to survive in a world where they are competing with customer reviews, it's critical that they understand how to generate reviews in the first place, writes Helen McRae.
The power of influence is shifting; from copywriters penning ads, to keyboard ninjas writing reviews. In such a world, brands and marketers alike will need to re-evaluate how they assert their own influence to drive consumer attention and maintain market share.
Will the ad world be able to stem the tide of the consumer review? – and will we be left standing in a world where reviews trump advertising?
It would be easy to dismiss the growing power of the consumer review, were we not seeing it in action. Less than 12 months ago in Dulwich, a freelance writer, Oobah Butler, decided to "game" TripAdvisor to prove just how potent consumer reviews could be – even if they were not real.
Through the careful generation of realistic reviews for "The Shed", he was able to propel what was in fact his garden shed to the #1 ranked restaurant in London, despite having never served a meal.
This is, obviously, a very niche example. TripAdvisor even responded to Butler following his experiment to suggest that this was not reflective of a "real-world" test, as he was merely a journalist trying to catch them out, as opposed to a credible business trying to propel themselves up the rankings.
Nonetheless, Butler proved his point. Reviews have a tangible impact on consumer perception at a time when the public is looking for alternative sources to place their trust in – something we explored at this year's Mindshare Huddle, themed "The New Era of Influence".
For marketers and brands looking to survive in a world where they are competing with customer reviews for share of mind, it's critical that they understand how to generate reviews in the first place – fakery aside. Reviews are, after all, the outcome of experiences and it therefore follows that "good" reviews are a result of delivering such an experience to consumers.
So, how should a marketer go about delivering that good experience?
Deliver on brand promise
Marketers should be striving to create a harmonious relationship between brand, perception, and review. Indeed, the three are already intrinsically linked; a poor review arises when the consumer's experience falls short of their brand perceptions, whilst a glowing review is given when the experience far surpasses the consumer's expectations.
If you can't deliver on what your brand promise is, you cannot then expect a consumer to want to engage any further with your brand, unless it's to complain! It may sound basic, but many nevertheless fall at this first hurdle.
Go over and above
Consumers no longer remain brand loyal on the basis of product alone; the rise of aggregator and marketplace websites mean that individual items can often be bought elsewhere at a lower price, and sometimes within a more convenient ecosystem.
However, if brands can add value to consumers' lives in a way which feels authentic and goes over and above delivery of their core offer, then they are providing a positive experience which goes beyond expectations.
Providing some form of utility in relation to the brand's category is one way to do this, as the classic example of branded utility, the Michelin Guide, shows. Unilever's Recipedia Alexa Skill which delivers step by step recipe instructions via voice commands demonstrates how this can extend to new interfaces.
Branded content, such as the Discovery Adventure Podcasts we created for Land Rover, is another way for brands to stretch beyond their core offering and deliver a positive experience.
Elevated customer service
Customer service is not book-ended – it doesn't begin with purchase and doesn't end with checkout. Brands who deliver an elevated customer service understand that it can start as early as the discovery phase, and continues long after the product has left your warehouse.
Trainline is one such brand, launching its price prediction service that uses billions of data points to predict when ticket prices are liable to rise and fall. They also created BusyBot, an AI bot that crowdsources passengers' messages to point customers to carriages with more space.
Similarly M&S have developed Try Tuesday, a free personal style and inspiration service where you create a profile based on your gender and preferences, and receive a selection of clothing recommendations as well as a few 'wild card' pieces.
Make your audience #1
Underpinning these fundamentals of experience is…