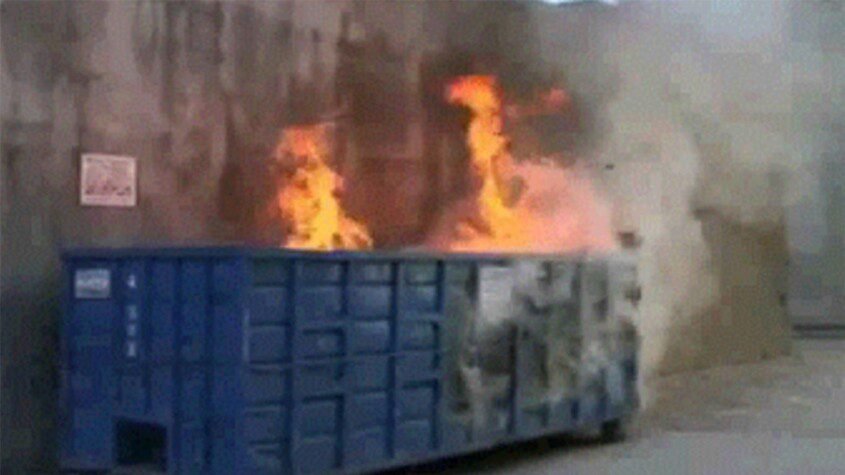 Home
Articles
10 Reasons Why the California Consumer Privacy Act (CCPA) Is Going to Be a Dumpster Fire
10 Reasons Why the California Consumer Privacy Act (CCPA) Is Going to Be a Dumpster Fire
Last year, real estate developer Alastair Mactaggart spent nearly $3.5 million to put a privacy law on the ballot in California's November election. He then negotiated a deal with state lawmakers to withdraw the ballot initiative if they passed their own privacy bill. That law — the California Consumer Privacy Act (CCPA) — was enacted after only seven days of drafting and amending. CCPA will go into effect six months from today.
According to Mactaggart, it all began when he spoke with a Google engineer and was shocked to learn how much personal data the company collected. This revelation motivated him to find out exactly how much of his data Google had. Perplexingly, instead of using Google's freely available transparency tools, Mactaggart decided to spend millions to pressure the state legislature into passing new privacy regulation.
The law has six consumer rights, including the right to know; the right of data portability; the right to deletion; the right to opt-out of data sales; the right to not be discriminated against as a user; and a private right of action for data breaches.
So, what are the law's prospects when it goes into effect next year? Here are ten reasons why CCPA is going to be a dumpster fire.
1. CCPA compliance costs will be astronomical
"TrustArc commissioned a survey of the readiness of 250 firms serving California from a range of industries and company size in February 2019. It reports that 71 percent of the respondents expect to spend at least six figures in CCPA-related privacy compliance expenses in 2019 — and 19 percent expect to spend over $1 million. Notably, if CCPA were in effect today, 86 percent of firms would not be ready. An estimated half a million firms are liable under the CCPA, most of which are small- to medium-sized businesses. If all eligible firms paid only $100,000, the upfront cost would already be $50 billion. This is in addition to lost advertising revenue, which could total as much as $60 billion annually."(AEI / Roslyn Layton)
2. CCPA will be good for Facebook and Google (and bad for small ad networks)
"It's as if the privacy activists labored to manufacture a fearsome cannon with which to subdue giants like Facebook and Google, loaded it with a scattershot set of legal restrictions, aimed it at the entire ads ecosystem, and fired it with much commotion. When the smoke cleared, the astonished activists found they'd hit only their small opponents, leaving the giants unharmed. Meanwhile, a grinning Facebook stared back at the activists and their mighty cannon, the weapon that they had slyly helped to design." (Wired / Antonio García Martínez)
"Facebook and Google ultimately are not constrained as much by regulation as by users. The first-party relationship with users that allows these companies relative freedom under privacy laws comes with the burden of keeping those users engaged and returning to the app, despite privacy concerns." (Wired / Antonio García Martínez)
3. CCPA will enable free-riding by users who opt out of data sharing
"[B]y restricting companies from limiting services or increasing prices for consumers who opt-out of sharing personal data, CCPA enables free riders—individuals that opt out but still expect the same services and price—and undercuts access to free content and services. Someone must pay for free services, and if individuals opt out of their end of the bargain—by allowing companies to use their data—they make others pay more, either directly or indirectly with lower quality services. CCPA tries to compensate for the drastic reduction in the effectiveness of online advertising, an important source of income for digital media companies, by forcing businesses to offer services even though they cannot effectively generate revenue from users." (ITIF / Daniel Castro and Alan McQuinn)
4. CCPA is potentially unconstitutional as-written
"[T]he law potentially applies to any business throughout the globe that has/gets personal information about California residents the moment the business takes the first dollar from a California resident. Furthermore, the law applies to some corporate affiliates (parent, subsidiary, or commonly owned companies) of California businesses, even if those affiliates have no other ties to California. The law's purported application to businesses not physically located in California raises potentially significant dormant Commerce Clause and other Constitutional problems." (Eric Goldman)
5. GDPR compliance programs cannot be recycled for CCPA…