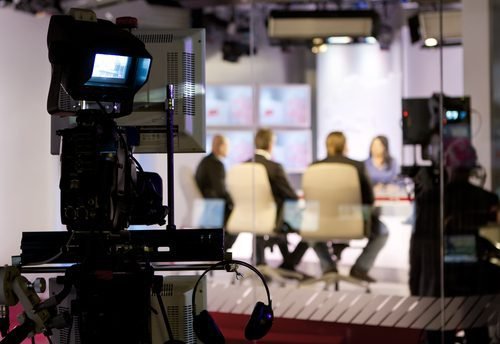 Social Video Ad Spending Will Grow 44% by 2021
What's driving marketers to invest in social video?
We forecast that social video ad spending in the US will reach $14.89 billion in 2021, growing 44% from 2019. It will then account for 30.4% of total video ad spending.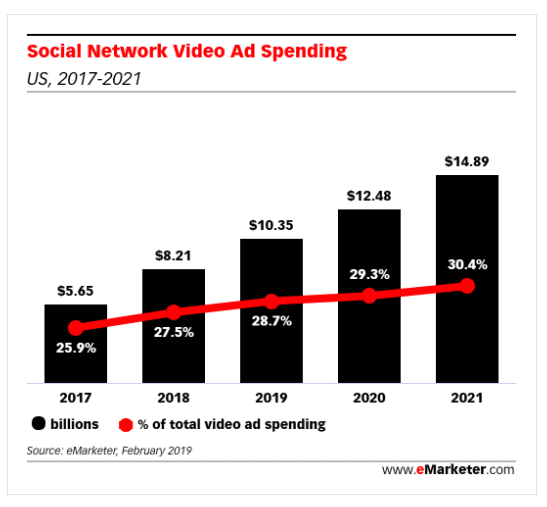 We also estimate that overall video ad spending will increase 62.1% between 2019 and 2023.
Facebook and YouTube are the dominant players in this space. (Editor's Note: We do not factor YouTube into our social network video ad spending forecast.) But smaller social platforms, like Twitter and Snapchat, are also significant.
Twitter's US video ad revenues will pass $1 billion in 2021. And Snapchat's US video ad business is estimated to grow 19.9% year over year in 2021, reaching $727.4 million. That is nearly on par with Roku's expected total US revenues of $785.4 million by 2021.
US digital video viewers favor YouTube and Facebook, according to AudienceProject, with social networks Instagram, Twitter and Snapchat also ranking higher than major news sites.
Why should marketers watch for social video?
With everything you need to know your consumers — and what matters to them to create meaningful personalized interactions across every channel. Get started with Marketing Cloud — and start pairing consumers with the perfect product: yours.Learn more at salesforce.com/marketing
Social platforms are among the most popular destinations for viewing ad-supported video in the US, especially among the highly coveted millennial and Gen Z populations.
"Video has…