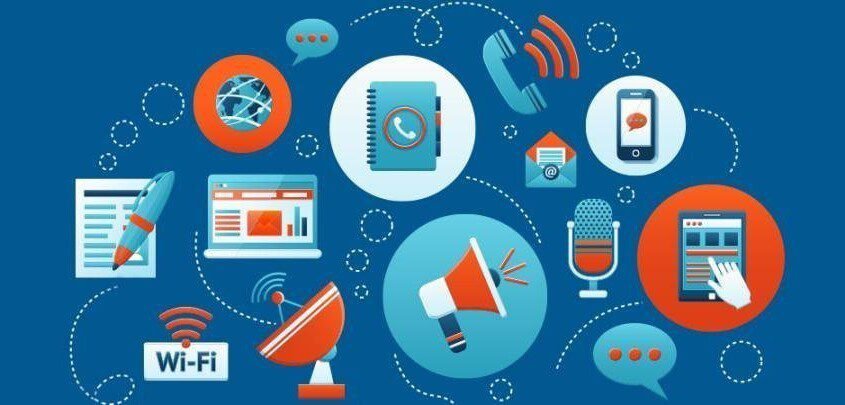 Refreshing Your Customer Communications
As a marketing and customer communications specialist, you know that assessing performance and benchmarking measurable results are an integral part of determining goals for upcoming campaigns. Are you communicating enough with your customers? Are you communicating too much? Are your messages being read? Is the customer experience (CX) good? Could it be better?
And is it time for a communications strategy refresh?
We're always looking for ways to improve our communications strategies and be more productive. Here are five things today's marketers ought to consider as they plan new campaigns.
1. Are you connecting with your customers through their preferred channels?
Today's marketers must be agile. In an omnichannel world, we need to leverage every available preferred channel as we guide prospective and existing clients through the customer journey. E-mail has been the most cost-effective marketing strategy for years, and businesses, both big and small, have successfully counted on this solid channel to connect with their customers. But is this channel successfully gaining traction with ALL your customers?
Adding channels to your marketing mix can make a huge impact by connecting with your customers through the channels they prefer. Consider layering in text messaging, in-app messaging, print or even voice dialing to breathe new life into your customer outreach initiatives. Increasing your communication touchpoints could be the answer to making your CX better and more productive.
2. Are you managing traffic effectively?
Do you ever feel like a fire juggler, working hard to avoid the perils that come with managing multiple marketing and e-commerce platform solutions? Do you cringe when your customers receive messages offering discounts on items they just purchased at full price? Or when they receive both e-mail and text messages when they should only receive one or the other? You know it's unlikely your customers will complain about receiving too many or the wrong kind of messages; they'll just unsubscribe, and you'll have lost the valuable touchpoints that you've invested precious time and money into building.
When your organization is managing multiple platform solutions it can be a real challenge to use them effectively. Integrating disparate solutions is often costly and complex. So what's the solution?
Consolidating onto a multichannel platform minimizes risks while making your life easier. When a solution is built as a multichannel platform from the outset it runs smoothly, eliminating the need for troubleshooting and leaving you more time for creativity. Look for solutions that will allow you to move back and forth between channels easily and efficiently, without aggravation. Now who couldn't do with a little more peace of mind?
3. Has your e-mail marketing process kept up with the times?
Is your e-mail marketing process the same as it was two years ago? Or longer? Are you still sending non-personalized bulk messages? Still using the same templates? Are you bored? More importantly, are your customers bored? It might be time for a refresh.
Now more than ever it's possible to improve your customer connection, such as by using personalized messaging, dynamic content and images, applicable content based on purchase history, web activity and location. Leveraging data points like tags, purchase histories or information volunteered by your customers helps ensure that you deliver relevant content and build tighter relationships.
Don't underestimate esthetics and the need for strong user experience (UX) that takes the new mobile reality into account. New, responsive templates can easily be added to refresh the look and feel of your messages while improving the CX.
Finally, be mindful of marketing and privacy regulations. With robust anti-spam and privacy laws like Canada's anti-spam legislation (CASL), the Personal Information Protection and Electronic Documents Act (PIPEDA) and Europe's General Data Protection Regulation (GDPR), purchasing lists of e-mail addresses and sending out mass blasts is asking for trouble. Expectations around e-mail marketing have changed from the customer and regulatory standpoints. Choose a platform that makes adhering to new rules of engagement a clear, simple and efficient process.
Your customers are individuals. It is not as hard as you think to personalize your messages for each one of them, while respecting best practices. Times have changed, so change with the times!
4. Do you have automation or triggered messages as part of your communication process?