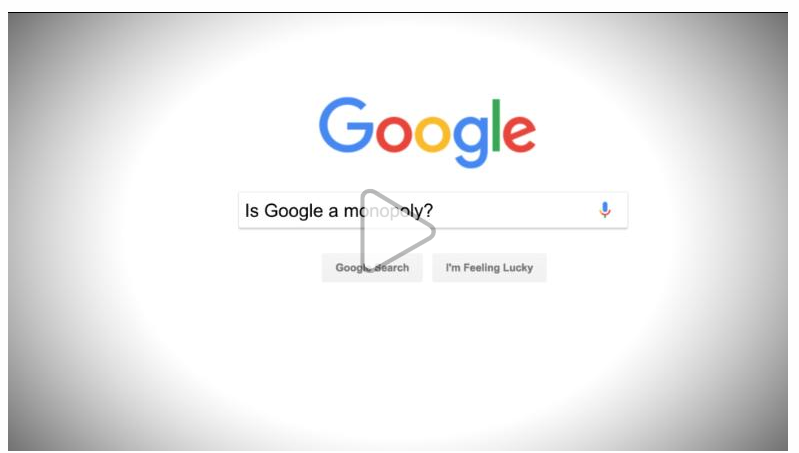 Europe hits Google with a third, $1.7 billion antitrust fine
London (CNN Business)The European Union has hit Google with another big antitrust fine, the third in a series of billion-dollar penalties the US tech giant has incurred for hindering competition.The European Commission on Wednesday ordered Google to pay €1.5 billion ($1.7 billion) for abusing its dominant position in online search advertising.Commissioner Margrethe Vestager said that Google (GOOGL) had "cemented its dominance" and "shielded itself from competitive pressure" by imposing contractual restrictions on other websites. According to the Commission, Google blocked its rivals from placing advertisements on third party websites by imposing exclusivity clauses in AdSense contracts.
AdSense is a Google product that acts as an intermediary between advertisers and website owners that want to profit from the space around their search results pages.Vestager told reporters that the misconduct lasted for 10 years. The duration was reflected in the size of the fine, she added. Google profits were nearly $31 billion in 2018.The Commission said Google stopped the illegal practice after the regulator sent it a statement of objections in July 2016.EU regulators have taken a much more robust approach to Big Tech companies than their US counterparts, especially when it comes to competition, data protection and tax issues.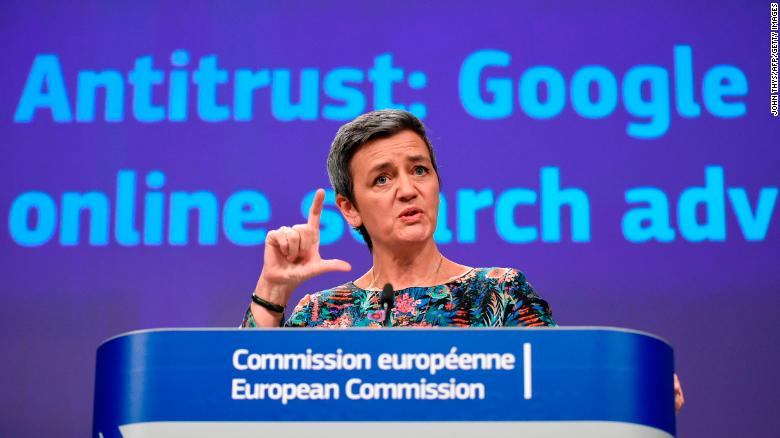 EU Competition Commissioner Margrethe Vestager announcing a third Google fine.The Commission ordered the company to pay €4.34 billion ($4.9 billion) in July 2018 for unfairly pushing its apps on smartphone users and thwarting competitors. That followed a €2.4 billion ($2.7 billion) fine on Google for using its search engine to steer consumers to its own shopping platform.The tech company has now been fined €8.2 billion ($9.3 billion) in total by Europe since 2017. Money collected from the fines will be handed to EU member states.
Vestager signaled that Google could face…